Harnessing nature's mighty power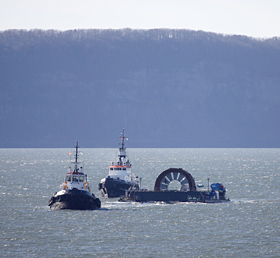 The Bay of Fundy, which houses the Minas Basin and Minas Passage area, has the highest tides in the world, so imagine the possibilities if this source could be tapped to produce clean, renewable energy? This is the goal behind the Fundy Ocean Research Centre for Energy, or FORCE, located in Parrsboro, Nova Scotia, on the Minas Basin.
FORCE is comprised of business, research and government partners, supporting a research site near Parrsboro, Nova Scotia to test the viability of different tidal turbine technology amid the challenging conditions and the powerful currents on the Minas Basin floor. The key objective of FORCE is to provide 5 megawatts (MW) of power into the Nova Scotia grid by 2013, and 15 MW by 2016, with an estimated future generation potential of 300 MW of clean energy.
Technical Paper

(PDF:73k)