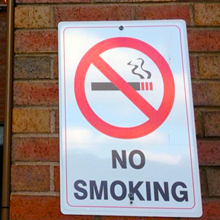 The Department of Environment is responsible for enforcing tobacco control legislation in Nova Scotia. This legislation includes the Smoke-free Places Act and the Tobacco Access Act.
The Smoke-free Places Act protects the public from exposure to second hand tobacco smoke in indoor public places and workplaces.
The Tobacco Access Act aims to prevent tobacco vendors from selling tobacco to anyone under 19 years of age. As well, the Tobacco Access Act regulates the ability of vendors to promote and advertise tobacco products. There are also certain conditions that must be followed that deal with the storage of tobacco products.