Updating your motor vehicle information
If you have a driver's licence in Nova Scotia, you must have a valid mailing address on file with the Registry of Motor Vehicles. You are required by law to let the Registry of Motor Vehicles know that your address has changed within one month of your move.
It isn't necessary to replace your licence.
If you would like the new address to appear on your licence, you can apply for a replacement by visiting an Access Nova Scotia or Registry of Motor Vehicles office and paying the applicable fee.
You will need your licence master number to change your address.
If you have vehicles or licence plates registered jointly with another party, a separate application must be completed for the joint master number.
The address you provide must be located in Nova Scotia.
Finding your master number (Registry of Motor Vehicles)
Your master number can be found on your:
Nova Scotia Driver's Licence
Nova Scotia Learner's Licence
Nova Scotia Identification Card
Vehicle Permit
See samples below to locate your master number and your Vehicle Permit: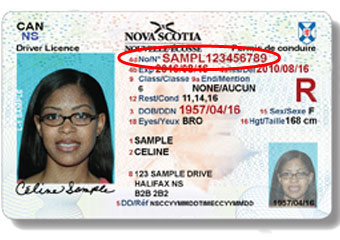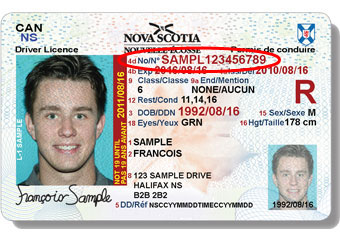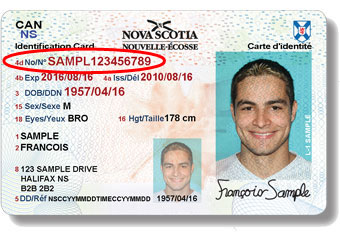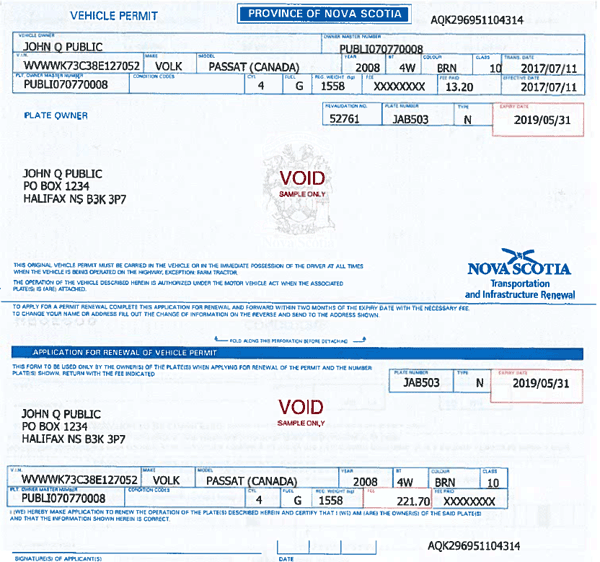 Updating your Nova Scotia Health Card
The information on your health card file must be kept up to date. If you move within the province, you are required to notify MSI of your change of address.
There is no cost to update your information. You don't need to replace your existing health card. If your health card has expired, your address change will be processed and then you will be mailed a renewal form to be completed.
You'll need to call the number below:
to request a health card if you are a new or returning Canadian
to request a health card if you have been discharged from the RCMP or Canadian Forces
to change your name or birthdate
if you have enlisted in the RCMP or Canadian Forces
if you wish to become an organ donor
Nova Scotia Health Card office:
Telephone:
902-496-7008
Toll-Free:
1-800-563-8880
Browsers
This website is designed to work best with the most current version of Mozilla FireFox, Google Chrome and Microsoft Internet Explorer.