Registry of Joint Stock Companies
If you plan to do business or start a society in Nova Scotia, you've come to the right place. If you want general information about existing companies or societies, we have that too.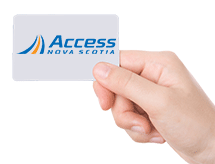 Fees & Reports

Download the schedule of fees payable to the Registry of Joint Stock Companies and reports.

Online Service

This online service is making it easier, faster, and more convenient for you to do business with us.
About the Registry of Joint Stocks
Our Database is a wealth of public information about the province's business community. You can access it on this website, by phone or in person.
Our services, are also available online at Access to Business, at Access Nova Scotia Centres or at our Halifax office at 9 North, Maritime Centre, 1505 Barrington Street.
In this high tech world we're out to serve business better, to provide the best information possible and to make it easy to use.