Thank You Wetland Practitioners!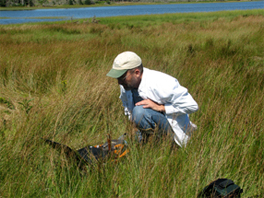 Nova Scotia Environment partnered with students from the Dalhousie University Management Without Borders Program on a Wetland Forum to get feedback on how the implementation of the new provincial wetland policy has been going since approval by Executive Council in 2011.
A one-day event was held at Dalhousie University on November 20th.
Nearly 50 participants heard presentations from government staff on the wetland policy and from practitioners on a number of topics related to making the policy work on the ground (e.g. delineations, functional assessments, developing alteration applications). There was additional discussion about the wetland inventory, Wetlands of Special Significance, training courses, field techniques and tools, use of GIS in wetland assessments, rare species, plant indicators, new initiatives to support the policy and much more. A summary of the proceedings will be coming soon and posted on this site.
There was particular interest among participants in a journal article about the prevalence index and in a rapid functional assessment procedure called WESPUS. The citation for the journal article is;
Robert Lichvar, Jennifer Gillrich and Walter Ochs. 2011. Discrepancies in hydrophytic determinations produced by three vegetation formulas used for wetland delineations. Wetlands 31: 603-611.
Background materials, data sheets and spreadsheet calculator for WESPUS
Thanks to all who participated. Please send any additional comments about the discussion at the Forum or suggestions for future Forums to braznejc@gov.ns.ca and keep checking this website for a summary of the meeting proceedings.