There are a number of companies that produce products designed to protect and maintain domestic oil tank systems. The following section explains what these accessories are used for. For additional information regarding domestic fuel oil tank accessories, contact the tank supply companies (which can be located in the Yellow Pages under tanks or heating), fuel oil supply companies, or the Canadian Oil Heat Association.
Oil Level Gauge Protectors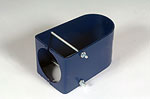 These devices protect the fragile glass or plastic covered oil level gauge from damage. Commercial grade level gauges usually already have this safety feature incorporated in their design.
Valve Protectors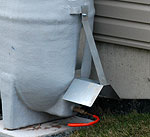 These devices protect the shut-off valve and associated product line fittings from damage.
Release Barriers (Drip Pans)

These devices catch any indoor leaks or drips. They can be installed with an audible alarm or monitored through a home security system. The alarm will alert home owners to a problem and give them time to react.
Secondary Containment Devices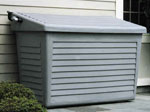 These devices are designed to hold 110% of the oil tank capacity in the event of a spill. They can be placed either outside or inside of a building.
Anti-corrosion Devices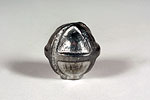 These devices act as a sacrificial anode. In theory the anode will corrode first before the steel in the tank. This is similar to technology used in water heaters and boat hulls.
Additives
There are a number of these types of products on the market. They are designed to either reduce water/sludges in the tank and/or kill bacteria. However, they should be used with caution as improper use may affect system integrity.
Stability Brackets
These devices are designed to prevent upset of the tank, especially in areas subject to flooding and/or high winds.
Note: The Province of Nova Scotia does not endorse any product or manufacturer. In no event will the Province of Nova Scotia be held liable for damages, including loss of profits or consequential damages arising from information provided or accessed from this site